PLAY BETTER 3 ON 3 HOCKEY
pass, shoot and score more than ever
+ smaller teams make for easy recruiting
+ consistant scheduling for easy planning
+ more affordable league fees
+ tons of perks
Register your team and receive
a free Unsung Hero Hat
Arrive at the rink looking better than ever. With your team's registration, each player will receive a Free Unsung Hero Hat.
Our gift to you when you register for our CHDC 3ON3 Fall League.
Value - $245 team (34.99/hat)
10 weeks, 20 games - $990/team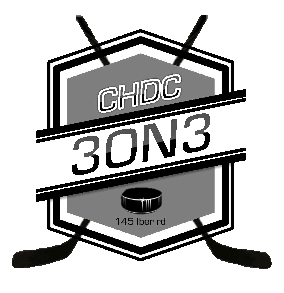 All games are played at the Complete Hockey Development Centre located at 145 Iber rd.
Place your food order prior to hitting the ice so it is ready as soon as your game is over
Scores, standings and schedules are updated in real time, convenient to access and easy to share.